En este video, se podrá ver como se pueden cargar nivel desde un archivo de configuración de nivel, creado a partir de un editor de nivel.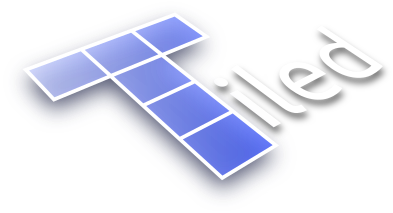 Tiled is a free software level editor. It supports editing tile layers in various projections (orthogonal, isometric, hexagonal) and also supports decorating the levels with freely positioned, rotated or scaled images or annotating them with objects of various shapes.
Sitio web de descarga del editor de mapas
http://www.mapeditor.org/
Descarga directa
Recuerden que aunque usamos las herramientas para un juego educativo, pueden dar click a la publicidad en los sitios de los autores, ya que cada click, les representa también ingresos.
https://thorbjorn.itch.io/tiled/downloa ... dOpLAFo%3d
Tiled2Unity
Es una herramienta que permite importar el nivel diseñado en Tiled Map a Unity
Sitio web del autor y del proyecto
http://www.seanba.com/tiled2unity
Descarga directa
https://seanba.itch.io/tiled2unity/down ... AroZvHU%3d
Adicionalmente, es necesario tener preparado un tileset, es decir una imagen con el arte del juego en formato de tiles, un tile es una imagen similar a una baldosa, la cual esta diseñada especialmente para ser repetida en un escenario. En una busqueda, encontré el siguiente set de recursos que nos va a funcionar para realizar los videos del juego de Tower Defense.
http://lpc.opengameart.org/static/lpc-s ... ssets.html
//
http://giphy.com/gifs/baseball-fail-fal ... TJfk5cAIwg
//
http://giphy.com/gifs/fail-baseball-Gzyq5CvEDVcuA